Search engine optimization has become a powerful tool in today's digital marketing strategies.
There is fierce competition in SEO that has involved web programmers, marketers, and writers. In fact, you can't get ahead of your rivals and increase your customers unless you master SEO.
The thing is, many small businesses can't afford to pay experts or agencies for SEO. SO what to so.
In this post, we've tried to gather some of the most critical SEO tips that you will need in 2022. If you apply these tips to your site, you can improve its SEO score and improve your ranks in SERPs.
Technical vs On-site vs Off-site SEO
The most simple definition that explains the differences between these types of SEO is that technical SEO is anything unless the content itself.
In fact, whatever you do to your site without affecting the content of your pages, is considered technical SEO.
In technical SEO, you have to focus on increasing your website's technical aspects so that it performs better than the competitors.
On the other hand, On-site SEO is all about your pages' content and does not concern with any technical or programming features.
Last but not least, Off-site SEO is an attempt to get high-authority links to your pages so that search engines consider it a valid source for relevant queries.
So first, you have to think of a well-designed site, then try to generate SEO-friendly content, and finally get backlinks for them.
Here are some useful tips for doing these tasks:
Technical SEO tips 2022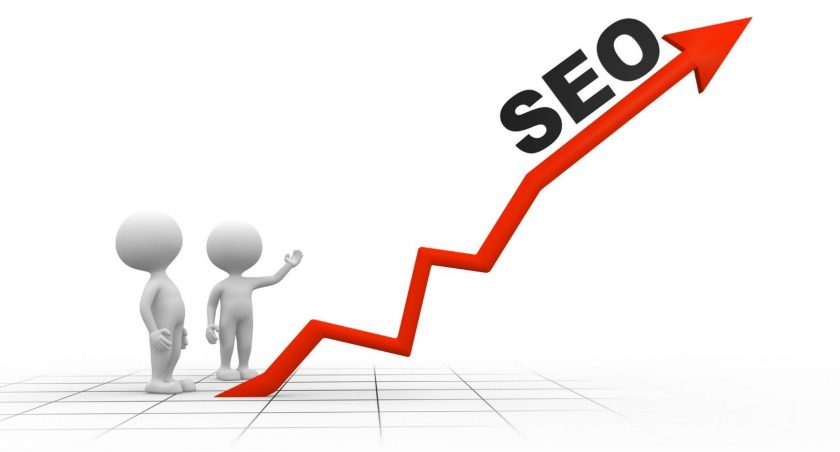 Take care of your site's speed
For a variety of reasons, a slow-loading website is undesirable to both users and Google. Only 15% of sites have an acceptable Speed. Statistics show that 40% of users would abandon a website if it takes more than 3 seconds to load and that 47% of customers want a page to load in less than 2 seconds.
If this does not happen, they will exit your website and are unlikely to return, resulting in a greater bounce rate, reduced traffic, fewer returning visitors, and less time spent on the site, among other things.
Second, website performance is directly related to SEO: if your site is sluggish, search engines will scan fewer pages, thus impacting your indexation.
Make it mobile-friendly
Be careful, Google is increasingly taking mobile seriously, and mobile pages rank higher and higher.
However, as simple as it may look, it appears that many businesses – in fact, 44% of them — are losing this opportunity and are not mobile-friendly.
The simplest option is to have a responsive design for your website that will appear nice on both desktop and mobile devices.
Find broken-links
Having links that go to an error page is like receiving a poor surprise gift – nothing is more frustrating.
The reaction of both readers and search engines is negative, and this will impact your ranks. However, you may avoid this by utilizing a broken link checker like Ahrefs' Chrome extension.
On-site SEO tips 2022
Tweak your well-performing content
One of the most important tasks in On-site SEO is to see which of your posts has performed well.
This will help you understand your strengths and weaknesses.
After finding your well-performing content, try to perform some minor tweaks to improve their ranks. For example, if they're already appearing on the first page of Google, you can home reach to rank 1-3 with some simple tweaks.
Here are some fantastic tweaks:
Optimize meta-description
Optimize alt texts
Review headings to see if they can be optimized
Search for some new LSI include them in the text
Include the phrase "Updated 2022" in the title
Revise or remove the worst-performing content
Apart from improving some well-performing articles, you have to take care of weak posts that do not add any value to your site.
Do not waste much time revising all of them.
Try to find some of them that you hope you can get better results with some minor changes. Then, remove the worst-performing ones.
Review and update all the numbers and stats in your posts
As you know, one of the most important factors in SEO-friendly articles is the information you provide. In fact, numerous users are searching for statistics, numbers, rankings, and these kinds of information.
The thing is that these numbers are constantly changing, and as a result, you have to check your previous posts and update these data.
You can assign the task to one of your contributors to review all the numbers and stats to see if they're still valid.
Visualize your content
Multimedia content, especially videos, is now king in the realm of content marketing. If you want to win the competition in 2022, try to use more visual items in your articles.
For example, you can use infographics to represent stats instead of just writing about them.
Also, you can add some videos to your previous content that are worth it. You can embed YouTube or Instagram links into your content and make them more attractive.
Try to use the visual content that's been shared on your YouTube and Instagram accounts on your website. This is a cost-effective way to get more traffic.
Off-site SEO tips 2022
Pay more attention to social media shares
Social shares are definitely among the most important factors in your site's traffic and rank.
Try to cross-promote your posts on as many social media platforms as you can. It's also good to ask your staff and guest writers to do so on their accounts.
Interacting with social followers under your posts can also be helpful in getting more traffic to your site.
Working with social media influencers can also be great in driving traffic to your pages. Influencer marketing is so important that many individuals want to buy social media accounts to earn money by working with companies. Be careful when choosing an influencer, though. Their account should be relevant and have organic followers.
Go for guest posts on high-DA sites even with No-Follow links
Google algorithms are getting updated every day. It's well-established that getting backlinks from high-DA sites is more advantageous, even if the link is No-Follow.
Try to avoid paying too much attention to Do-Follow links from low-quality sites.
Avoid rich anchor texts
Some writers think that they've to use the exact phrase as the anchor link when getting backlinks to their website.
It's not true, and sometimes it can hurt your site's authority.
Remember that Google might consider penalties for these links, so be careful to use a variety of keywords.
Here are different types of anchor texts:
Brand Name
LSI
Exact keyword
Secondary keyword
Generic (click here, …)
Find removed links and reach out again
It's a common strategy in some websites that they remove some of the previous links in revisions. You have to keep tracking your links, especially if you've paid for sponsored links.
Try to use sites like Ahrefs to find removed links and reach out again to those sites. There is a chance to get your links back if they've removed them in a content revision. But if they've removed it intentionally, you'll be forced to try another guest post on them.
Final thoughts
Fortunately, there are many online courses that you can use and, with a bit of practice, reach your desired results in SEO. The mentioned tips are also great if you want to see an improvement in your site's rank and authority. Try to remain updated as SEO is an ever-changing area and requires continuous study and practice.
Thank you for reading!
Related posts