If you are in the logistics business, by now, you must have heard about the digital freight marketplace or referred to as DFM. It is a software system that connects the shippers directly with the carriers through a secure marketplace. There is no question of an intermediary party, the freight brokerages. Unlike the latter, a DFM relies on smartphone technology as they have access to the internet, possess GPS modules, and can be paired with a CPU to grasp the backend things.
How a digital freight marketplace works
Digital freight marketplaces are online hubs where shippers and carriers can interact with each other directly without the help of traditional brokers. A shipper creates orders by mentioning all the required data, including the cargo weight, type, delivery date, and kind of carrier required. Since everything is taken care of by the digital platform, the software assigned to manage the online shipping process can automatically match the shippers with the carriers with all the requirements mentioned by the shipper. By carriers, we mean to refer to independent drivers or fleets or logistics service providers. In most cases, the majority of the documentation can be done online by using a mobile app.
Why brokers are not encouraged in the process
When you take the help of brokers (whether digital or traditional); they might lead to operational and transactional inefficiency. They can do this by forwarding information between the shipper and the carrier in a way that will help them in gaining profit. Online freight marketplace negates such circumstances from taking place by enabling the buyers and the sellers to interact directly.
Here are 10 Importance of Digital Freight Marketplace in the Logistics Industry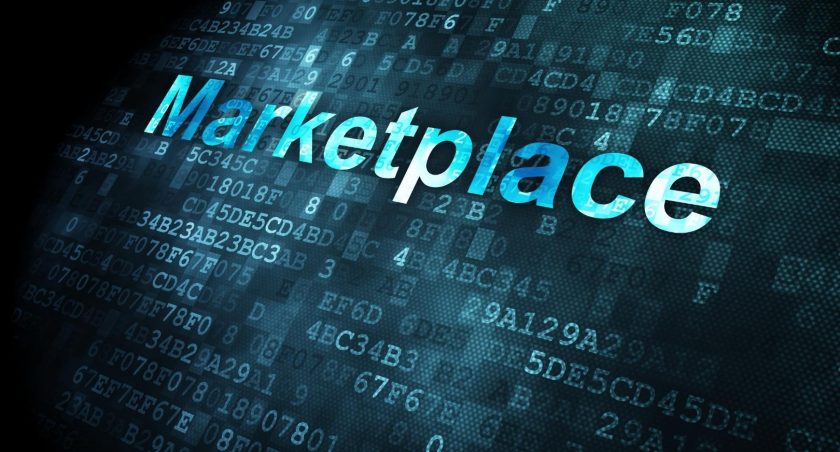 DMFs can aid you in growing your connections rapidly
A digital freight marketplace offers many advantages to the shippers as well as the carriers. Both can rapidly grow their connections in the logistics industry. Carriers have direct access to a large pool of loads from the different shippers. On the other hand, shippers can grow their carrier networks by lending out load to the online freight marketplace. It's a win-win situation for both of them as they have immediate access to the capacity and market pricing.
Are efficient in handling the vetting process
They can efficiently vet a new partner and manage the whole onboarding process. Whether it's the shippers or the carriers, both of them had to go through a hard time to grow networks by vetting and bringing in new partners and at the same time managing the existing ones too. DMFs carry out the whole process professionally by approving and authorizing only those who meet specific predetermined standards.
Gives financial benefits to the users
If there is no freight broker involved, you will not have to pay for their services. It will save you a considerable amount of money. And the best thing you can gain out of it is the valuable chance of building relationships in the logistics industry that will help your business to grow. In fact, you can even make more money by charging a commission from the carriers.
Helps in building a better reputation
Digital freight marketplaces come with an excellent and well-maintained reputation system. It allows the users to rate and review the services of the carriers and vice versa. This will help you in getting an idea about the quality of service provided by them.
Saves time and helps in making fast decisions
Since a digital freight marketplace is an online platform, it allows the shipper and the carriers to make fast decisions about the shipment. It also helps in saving time as all the required information is available in one place. This will help you in making better and informed decisions about your shipments.
You will be able to see your capacity in real-time
You may probably think that you are well aware of the available capacity in your fleets, but when you take the help of an online freight marketplace, you will get access to your capacity in real-time. This will help you to make better and informed decisions about the shipment and avoid any possible delays and missed opportunities.
Allows you to track the shipment route
An online freight marketplace offers an excellent tracking facility that lets you track the shipment route. This will help you in understanding where your shipment is and how long it will take to reach its destination.
Helps in building a better relationship with the carriers
When you take the help of an online freight marketplace for your shipments, you will get a chance to build relationships with carriers. This will help you in building a better business relationship and save your time, effort, and money.
It is safe and secure
An online freight marketplace offers secured transactions between shippers and carriers. Unlike traditional brokers, it doesn't override the direct communication channel of the two parties. So, this will ensure a secured and smooth connection between the parties.
You will get access to loads from different shippers
A digital freight marketplace has a pool of shippers that can offer their services through it. You will find this type of service very helpful when you are looking for loads in a specific geographic region. It can be difficult to find loads through other means, but a digital freight marketplace will offer you loads from different shippers in one go.
When it comes to the transportation and logistics industry, there is no doubt that technology has played a huge role in shaping the way things are done. And with the advent of digital freight marketplaces, has allowed for a more streamlined and efficient way for buyers and sellers to interact with each other.
Conclusion
The technology used in this digital marketplace allows the shippers and the carriers to have reliable delivery and better customer service. They also experience superior management. For such valid reasons, the online freight marketplace has become such a significant part of today's shipping business.
Thank you for reading!
Related posts