Are you looking for motivational and funny SEO quotes from experts? If YES, you have found the perfect page.
In this article, I am going to mention some of the best quotes about SEO which can inspire you and motivate you to move forward and to take such steps which can be beneficial for your business.
I am in the field of SEO for the last 5 years and I know how much patience one requires to see the results. Sometimes, there comes such time when one thinks that I must quit this now, then these SEO quotes come into play which motivates you and helps you keep going.
SEO Quotes (Funny and Motivational)
No business can stand out without a strong backbone and the backbone is technical SEO

By Neil Patel
Focus on producing quality content as better content is outweighing more content

By Rand Fishkin
The best place to hide a dead body is the 2nd page of Google

By Brian Dean
If you want to master SEO, you have to become a CTR Jedi

By Brian Dean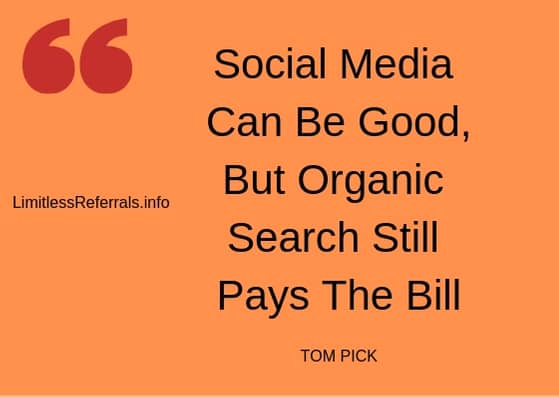 If people love your content then Google will love it too

By Wendy Piersall
Google can't hurt your rankings unless you yourself are willing to do so

By Jan (myself)
Nowadays, it is not about getting traffic but the targeted traffic

By Adam Audette
Successful SEO is not about tricking Google. It's about PARTNERING with Google to provide the best Search Results for Google's users

By Phil Frost
It's much easier to double your business by doubling your conversions than by doubling your traffic

By Jeff Eisenberg
Crawling is not a guarantee that your also indexed

By Rand Fishkin
Focus on how to be social and not how to do social

By Jay Baer
Content is King but engagement is Queen, and the lady rules the House

By Mari Smith
---
Best SEO Quotes Conclusion
SEO or search engine optimization is really a patience-testing thing and if you prove yourself to be patient and consistent then you will never fail. Whenever you feel exhausted, read these motivational and funny SEO quotes, and boost your energy.
I advise you to be consistent and patient and one day you will see the fruit of your hard work.
Best of Luck!
FAQs
---
What are SEO tools?
SEO tools can help optimize Web content to Google.
Which SEO tool is best?
1. Google PageSpeed Insights 2. Moz Local Listing Score 3. Keywordtool.io 4. Google Analytics 5. Google Search Console + Bing Webmaster Tools 6. Ahrefs' Backlink Checker 7. Moz Link Explorer 8. Google Keyword Planner
How is SEO used?
SEO is used for content promotion and all your web site optimization for Google.
Thank you for reading!
Related posts