Here you will find Off Page SEO Techniques for your business. Every website owner wants to feel that they are acting the right actions especially when it comes to the success of their SEO strategies. This means that you should be out there today looking for the best off-page SEO techniques that should work perfectly for you.
The 5 off-page SEO techniques that I am going to reveal in this article will actually help you scale your online business fast enough.
They have worked for me and helped several other clients of mine and I am sure that they will work for you as well.
The off-page SEO strategies that I am going to mention will help you rank higher even for competitive keywords and eventually grow your business and income significantly.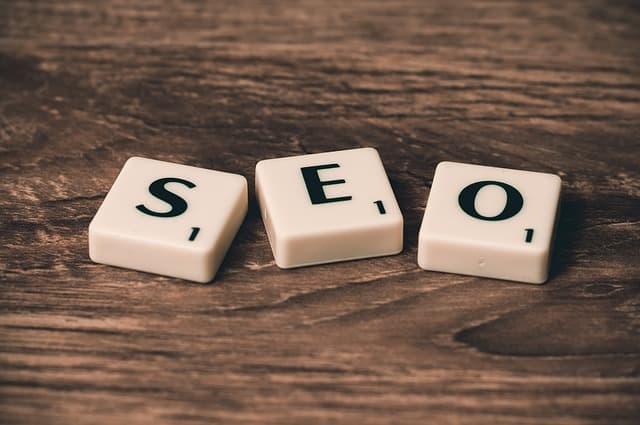 What is Off Page SEO Techniques?
Before I dive into the detail of off-page SEO techniques let me give you an overview of Off-Page SEO.
Off-page SEO or rather Off-site SEO is an optimization strategy that targets some measures to optimize your website for search engines off of your website. A good example, in this case, is link building on other websites which is very effective in improving your search rankings.
If you already have some insights on On-Page SEO, then Off-page SEO is directly opposite. Actually, on-page involves taking some measures on-page of your website to optimize your website for search engines.
This involves improving Meta descriptions and titles, creating high-quality content, and many more. In the case of off-page SEO, these are not done to this extent. It concentrates deeply on forces outside the website that can still drive more traffic and improve website ranking.
The other difference that exists between an off-page and on-page SEO is that the actions that are taken in this case are not solely under your control. You have to be very influential and active at influencing other people to make changes. They have to make some changes rather than just logging into your site's back-end and optimize things.
What is the Importance of Off-Page SEO in Overall SEO?
I know you are wondering why we need off-page SEO if proper on-page optimization is enough to rank your website high.
However, you should note that your website may have proper on-page SEO with all the best quality content on earth but when someone else comes with the same content and the same on-page optimization strategies, the two websites will be compared end-to-end. This can put your website at second rank.
Which is better On-page or off-page SEO?
There's no simple answer because both of them play their own role and there's no way off-page SEO can work perfectly without on-page SEO. At the same time, on-page optimization will need off-page optimization to make it successful.
You May Like: 5 Reasons Why Your Website is Not Ranking Well in Google
5 Best Off-Page SEO Techniques
Now you know what an off-page SEO is and its benefits, so we should dive in.
The SEO strategies that I will cover today are
Guest Posting
Guestographics
Broken Link Building
Forum Posting
HARO
1. Guest Posting
This is the first method that I will talk about. The main reason why I thought of this is that it's one of the oldest off-page SEO strategies that has worked and will continue working. However, guest posting will work perfectly for you if you have specific intentions of increasing brand awareness and at the same time getting backlinks.
If this is what you want, you should follow the below 5 steps
Prospection
Research
Connection
Outreach
Relationship
Among the above steps, the first one is the most important. One thing that most of the people don't know is that the effectiveness of your guest post prospection will make your actions successful at last.
You May Like: 100% Free Guest Posting Sites List 2021 – High DA & PA Websites
2. Guestographics
This is the second strategy that I will talk about today. In fact its one of the most successful off-page SEO strategies for 2021 and beyond.
This is a branding and link building strategy which involves doing this in an authentic way. This strategy is specifically used for generating real traffic and rank improvements.
It is known as the most attention-grabbing strategy because it uses color, images, and content. What this means is that you tend to see the information on an infographic rather than even reading it. They are easy to share on blogs, social media, and websites which means more backlinks to your sites.
3. Broken Link Building
No doubt, broken link building is a very great tactic but it can be time-consuming and inefficient especially if you don't have enough information.
This strategy involves finding resources in your niche especially that are no longer live. It later involves the recreation of the content and reaching out to webmasters who link to that content and explain to them why they need to replace those broken links with yours.
This strategy involves three main steps which include
Prospecting
Content Creation
Outreach
As already mentioned, it may sound easy but actually, it is very time-consuming. So, make sure that you have the proper skills to implement the strategy perfectly.
4. Forum Posting
Forum posting is a trusted, interesting and very easy strategy of making better backlinks. This strategy will not only help you increase web traffic but will at the same time increase your website backlinks.
Examples of forums are discussion groups, discussion forums, message boards, and discussion boards.
It acts as a very effective way of interacting and creating a better relationship with your customers. It makes it better for communicating with others on the same platform.
5. HARO
HARO is a more advanced and amazing strategy to get super high-quality backlinks for free. Yes, you have heard it right. It's free!
I want you to watch this video to learn properly about this technique
Off Page SEO Techniques Conclusion!
The above are the top five off-page SEO strategies that you should be looking for in 2021 and beyond. I believe they are the most effective strategies and hence you need to make sure you have everything that takes to optimize your website from different perspectives.
Also, keep in mind that this is not the end limit of off-page strategies. As a matter of fact, new strategies come up every now and then and hence you need to be very active to get them without wasting any time.
Liked the article? Don't forget to share it.
FAQs
---
How can I learn SEO?
Learn it by doing. If you have a website you can fix your SEO yourself.
How can I get free backlinks?
1. Analyze Your Popular Backlink Profile 2. Ask Your Friends for Backlinks 3. Transfer Out to Industry Publications and Websites 4. Change Your Content 5. Look as a Guest on Podcasts 6. Write High-value Comments on Websites 7. Use Your Social Media Profiles 8. Be Caused by Your Competitors
How is SEO calculated?
It is calculated based on a dynamic keyword set.
Thank you for reading!
Related posts